Why do diets usually fail?
I've spent most of my life on a diet.
Ever since I was a teenager at school, I've been trying to lose weight, or at least thinking about trying to lose weight.
I've managed to lose a couple of stone a few times and felt so good about myself when I did, but the weight has always found a way to pile back on.
Now it's a new year and a new decade and I'm determined to beat this diet trap once and for all.
Why do diets usually fail?
Why is it that such a high percentage of diets fail? Statistics all over the internet suggest around 95% of dieters either fail on their diets or regain the weight they lost within 3 years. That seems a bit of a depressing statistic and a totally negative mindset in which to approach a new, enthusiatic weight loss campaign.
How can I make my diet succeed?
So, how can I give myself the best chance to be in that 5% of dieters who actually seem to achieve their goals? What are the common reasons that diets fail and how can I overcome them?
10 Reasons diets usually fail and how to overcome them
1 You think you have to starve yourself
Going on a crash diet or eating too little can make the weight fall off quickly initially. However, once you've reached your target you are likely to revert back to your old eating habits and the weight will go straight back on. And likely more too. Crash dieting can cause you to lose muscle as well as fat. And less muscle means your body will be less efficient at burning calories.
You don't have to starve yourself to lose weight. Follow a healthy diet that allows you to eat enough to satisfy you and permits you the odd treat. One that you can see yourself adapting to for the long term. That way the weight should come off at a steady rate and you will have created healthier eating habits to keep it off too.
2 You don't create new long term habits
It takes at least 3 weeks to change a habit. I think you need to accept it is going to be a little bit difficult at first. So make plans and distract yourself so you don't just give up in the early stages. Try to anticipate your common stumbling blocks and preplan ways to beat them.
If you can't stop thinking about chocolate mid morning, go for a short walk. It will make you feel virtuous and you might find the urge has gone by the time you return.
If you find evenings are your weak time of day, change your routine up a bit. Find a hobby that will help distract you from eating, or play a game with the family.
Anybody should be able to stick at something for 3 weeks if they put their mind to it. And after that your new, healthy habits should start to become easier.
For tips on creating habits that stick check out my post 10 ways to biuld a new habit and make it stick.
3 Healthy meal prep is too time consuming
Meal prep doesn't have to be time consuming. It's meant to save you time in the long run right?
If you can't face the idea of spending all day preparing meals for the whole week maybe consider making bigger portions of your evening meals. Freeze the extra portions for an easy meal or pack them to take to work for lunch the next day.
Plan easy, healthy snacks that you can grab and eat that you know will hit the spot for you. Think eggs, cheese, meat, fruit and small portions of nuts and seeds.
Devise a plan that works with your lifestyle. If you can't prep food at work so end up making unhealthy choices, make yourself up 2 or 3 quick salad pots to take in with you a couple of evenings a week. Do you find yourself in too much of a rush to make a healthy breakfast each morning? Portion out and freeze fruit for smoothie mixes to chuck straight in your blender. Whizz them up and that's a healthy, nutritious breakfast in no time at all.
For more ideas on meal prep check out My Beginner's Guide to Meal Prep
4 Lack of willpower
It takes discipline and effort not to reach for that chocolate bar that you can't stop thinking about. Try saying no and listen to how it makes you feel to actually beat that urge. Maybe that feeling will motivate you for the next time you feel the craving too.
Consider the 15 minute rule. Tell yourself that if you still want to eat in 15 minutes you can have something healthy. Often the feeling will pass.
5 Lack of support
You might have colleagues or friends who you fear will laugh at your latest attempt to get the weight off. Or will try to lead you astray, telling you that you don't need to lose weight.
If this is a problem keep it quiet, at least at first. Maybe plan activities to do with friends rather than going out for food or drinks.
Does it make you feel miserable when your family are tucking into puddings you know you shouldn't have if you want to lose weight. Find a yummy low-cal alternative just for you. Just make sure your family know that they are yours and don't scoff them all.
6 Unrealistic expectations
Don't obsess about the big end goal. Or try to lose 20lb in 2 weeks, or expect to achieve a 6 pack etc.
If your goals are unachievable you'll soon feel like a failure and give up. Set small goals and celebrate each one.
7 A lack of clear goals
While we are talking about goals, don't just say you want to lose "some weight".
Decide how much you can realistically lose and make a step by step plan. Tick off each stage as you reach it and enjoy seeing the end goal getting closer and closer.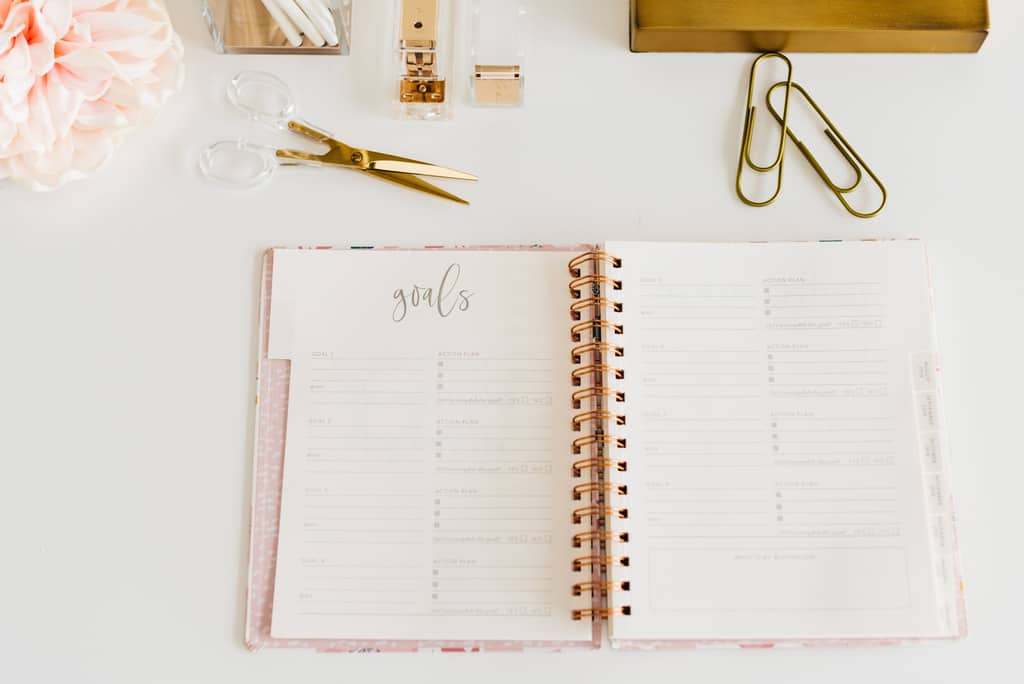 Have a clear plan of what you are going to be eating and of any exercise you are going to include. It will give you a greater sense of control and achievement.
8 Giving up if you miss a goal
If you lapse and eat something you know you shouldn't, just accept it and get back on track as soon as possible. Don't throw in the towel at the first slip up.
One take away is not going to stop you reaching your targets. Writing off whole days, or telling yourself you might as well wait until next Monday to start again will though.
9 Ignoring hidden calories
Drinks, dressings, leftovers and little treats all add up.
If you think you are following your diet correctly but still not losing any weight, consider keeping a food diary. Log everything you eat for a week and make sure you include any little extras that can tend to sneak in.
10 Not doing enough exercise
If you are not active it will be much harder to lose weight.
Start small and build up. Try strength training exercises to build muscle and improve your metabolism. Do aerobic exercise to burn more calories. Generally be more active throughout the day too as this really helps.
Find something you enjoy doing and make it part of your new healthy lifestyle. It will help keep the weight off when you have reached your target too.
What am I going to do differently this time?
A lot of these reasons why diets fail have applied to me in the past.
For me, planning is the key to success. I know I am more likely to lose weight if I log what I'm eating and even more so if I plan my meals beforehand. All too often I get to lunch, don't know what to have so go for something comforting and naughty, ruining the rest of my day. If I have already decided on, and, even better, pre-made my meals it keeps me on the straight and narrow.
The same goes for exercise. If I don't make a plan, I don't do any. If I write down at the beginning of the week what I'm going to do and when, I'm much more likely to make the effort.