Do you have a certain routine you follow in the morning?
If you are like most people, your mornings probably start off very hectic and chaotic. Whether you hit snooze too many times, get woken up the kids, or just don't give yourself enough time to get everything done, mornings can often feel like the most stressful part of your day.
The problem is that when this happens, it tends to set the tone for the rest of your day. By taking your time in the morning, you can reduce your stress levels and start your day feeling calm and centered.
Here are some ways to create a slow morning routine.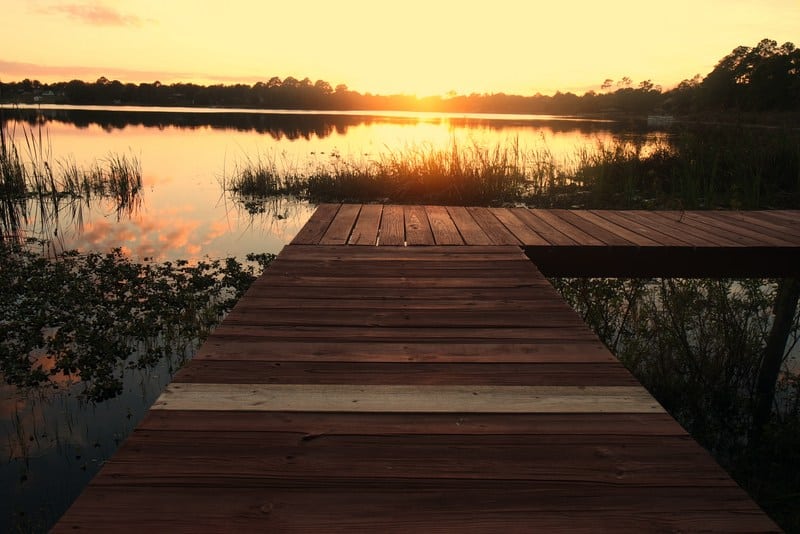 Ways to Create a Slow Morning Routine
1 Plan Out Your Routine in Advance
Set aside some time to think what sort of activities you want to include in your slow morning routine. This could include things like meditation, yoga, journaling, reading or enjoying a leisurely breakfast.
Choose how you are going to spend your morning and prepare what you can the night before. To avoid feeling rushed, set out your clothes, pack your bag and prepare your breakfast in advance.
2 Wake Up Slowly
The most effective way to create a morning that is calming and relaxing is to go through your routine slowly. Starting with how you wake up. If you have the option, try to wake up slowly and naturally. The more you tend to jump straight out of bed in a hurry, the more chaotic and stressed you're going to feel.
But what if you don't think you have the time to take things slowly? If you need to use an alarm, set it a little earlier than usual, and don't hit snooze. This gives you a few extra minutes to gradually wake up and get out of bed, without feeling rushed. Stretch, take a few deep breaths, and let your body adjust.
3 Stay Unplugged
It is important to try to stay unplugged from your phone or computer for the first few minutes of your day. No more keeping your phone next to your pillow! Turn off your notifications, keep your phone on the nightstand or dresser, and don't check your phone in the morning except to turn off you alarm. Putting it on do not disturb is really helpful so that you don't see all those notifications right when you wake up.
4 Set Up a Calming Environment
Make sure your environment is conducive to a slow morning routine. This may mean dimming the lights, playing soft music, or lighting candles or incense to create a calm and relaxing atmosphere.
5 Drink a Glass of Water
A simple habit that is really good for your body during a slow morning routine is to hydrate before you caffeinate. This simply means drinking a glass of water before your coffee, tea, or other caffeinated beverage. After not drinking or eating all night while you slept, you wake up very dehydrated. The water can help hydrate you, but also helps to boost your mood and give you more energy. You need hydration!
6 Do Something Creative
If you have a little extra time during your morning routine, why not add in a creative activity? This can be as simple as drawing in a sketchbook, using an adult coloring book, or even doodling right in your journal. Anything that is creative that you enjoy is a great activity. It can combine a good habit for your mental health, a way to de-stress in the morning, and self-care all in one.
7 Add a Habit for Self-Care
Speaking of self-care, this type of slow and gentle morning routine is perfect for adding in some self-care. This doesn't need to be anything complicated or complex either. Your self-care does not need to include a full pampering session. It can be as simple as doing something you enjoy, such as reading, meditation, writing in a journal, or going for a walk.
8 Be Intentional
If you can be intentional with your morning habits, that is how you will be able to have a quiet, restful, and gentle start to your day. You will notice that when you go through this simple morning routine, it is easier to wake up and feel more energized, and you aren't carrying added stress or anxiety with you throughout the rest of the day.
It can even help to set some intentions early in the day, by writing them down in your journal. Write down what kind of day you intend to have or anything you plan to accomplish that day.
Most of all, avoid rushing. Give yourself plenty of time to complete your morning routine, and avoid feeling rushed or stressed. Enjoy the slow pace of the morning and allow yourself to fully wake up before starting your day.
And remember to be flexible. Your slow morning routine should be enjoyable and relaxing, not a source of stress. Be prepared to adjust your routine as required to fit your needs and schedule.
If you want to read more about slow mornings check out more of our posts –
The Benefits of a slower morning routine
9 Habits for your slow morning routine
7 Signs you need a slow morning routine
How to reset your morning routine