This year I treated myself and my daughter to The Body Shop's Ultimate Advent Calendar and also the Marks and Spencer Beauty Advent Calendar 2018. We both couldn't wait until December 1st so we could start discovering all the lovely surprises each day. Hopefully there won't be too much arguing over who gets to use what. Here is my Body Shop 2018 Ultimate Advent Calendar review, part 1.
Here's my review of the first week's bounty
Day 1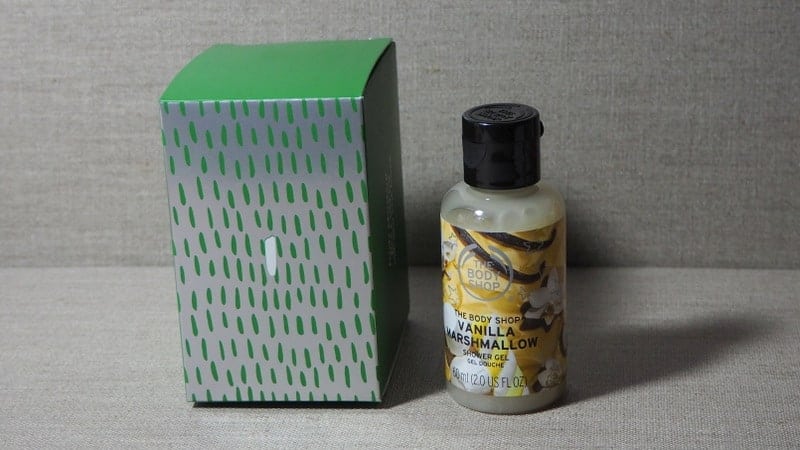 Shower Gel Vanilla Marshmallow 60ml – RRP £2
A sweet and very usable taster bottle of shower gel from this year's Christmas range. I have to say this is my least favourite scent of the three festive offerings. The body butter testers in store smelled extremely sweet and sugary too me. However, I've opened the lid and had a sniff and the shower gel smells much more subtle. I'll be using this up over December, definitely.
Day 2
French Grape scrub 50ml – RRP £7
Refining grape seed sugar scrub. Infused with grape seed powder from France and Community Trade organic sugar from Paraguay. It helps to invigorate, exfoliate and refine your skin plus, the fresh and delicate fruity fragrance helps awake and revive the senses.
This is part of The Body Shop's Spa of the World range. It smells really good and the packaging looks luxurious. The full size pot is £22 so this is a nice way to try out an expensive product. I'll let my daughter try it and then hide it away for myself.
Day 3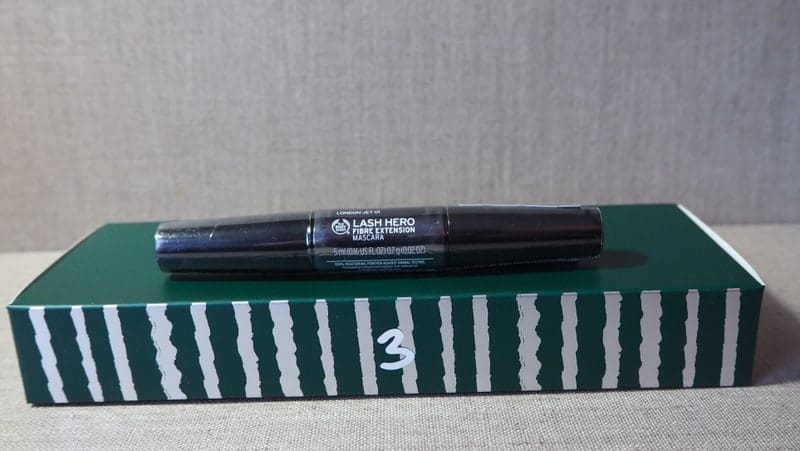 Lash Hero Fibre Extension Mascara London Jet – RRP £12
This is a two-step mascara, combining a base mascara formula with lengthening fibres. You apply the base, then the fibres, and finally seal with another coat of the mascara to instantly volumise and extend the appearance of lashes. I don't really wear mascara so I'll be passing it on to someone who will appreciate it.
Day 4
Body Butter Berry Bon Bon 50ml – RRP £6
A fruity festive cranberry scent from this year's Christmas range. My daughter loves this one so I'll let her use it. The only thing is she now wants me to get the matching shower gel to go with it.
Day 5
Ethiopian Green Coffee Cream 50m – RRP £7
Enriched with Ethiopian green coffee and Community Trade olive oil from Italy, this cream effortlessly melts into skin when massaged to help skin feel firmer and smoother.
Another luxury Spa of the World product I'm looking forward to trying out along with the body scrub from Day 2
Day 6
Eye Definer Black 1.1g – RRP £8
This one's not really for me as I don't wear eye make up but it's a pretty good staple for those who do
Day 7
Eyeshadow Brush – RRP £9
"Achieve flawless, precise make-up results with this flat-sided, tapered eyeshadow brush. Use the thinnest part of the brush to create thin lines and eyeliner, or use flat to apply cream and powder eyeshadows, for precise results."
Probably very useful for many people but another one that's not for me. Hopefully that's all the eye related products opened now.
Day 8
Hand Cream Mango 30ml – RRP £5
I love the Body Shop Mango range and I use hand cream a lot so this is a good one for me. A lovely light, fresh tropical scent. One for my handbag.
That's the first 8 days opened. The value so far is £45 and there are some products that both myself and my daughter are really looking forward to trying out. Roll on week 2 for more surprises.
Check out my Body Shop 2018 Ultimate Advent Calendar review, part 2