Here's my choice of books for this month. A couple of old ones and a couple of newer ones. One hardback, two paperbacks and one kindle ebook. And an unplanned black and orange colour theme. So, were they any good?
Here are my reviews on What I read in February 2020.
Blood Orange by Harriet Tyce
I picked this book up on my kindle for 99p as it was a Richard and Judy bookclub recommendation and I like a good psychological thriller.
The main character, Alison, has it all. A doting husband, a young daughter and a good career and has just been given her first murder case to defend. However, despite having the seemingly perfect life she drinks too much, neglects her family and is having an affair with a colleague.
She is defending a client who had admitted to killing her husband but something about her story doesn't ring true. And then Alison starts getting threatening text messages.
I whizzed through this book and found it easy to read but I really didn't like it very much. The characters were pretty well developed but they were all so unlikeable. I found it hard to believe so many people could be so messed up in one story. It was all just a bit unpleasant. 5/10.
Notes on a Nervous Planet by Matt Haig
I've read most of Matt Haig's books and love his style of writing. He's very honest about his own experiences and can really make you think in a different way without being preachy.
In this book he shares his thoughts on modern life, social media and the overwhelming amount of choice and information we have to face on a daily basis. And how it is all making us more anxious and prone to depression.
There are some good snippets of advice and encouragement from several different angles. I'm keeping this book on my shelf and can see myself dipping back into it again at some point. 8/10
The Drowning Man by Michael Robotham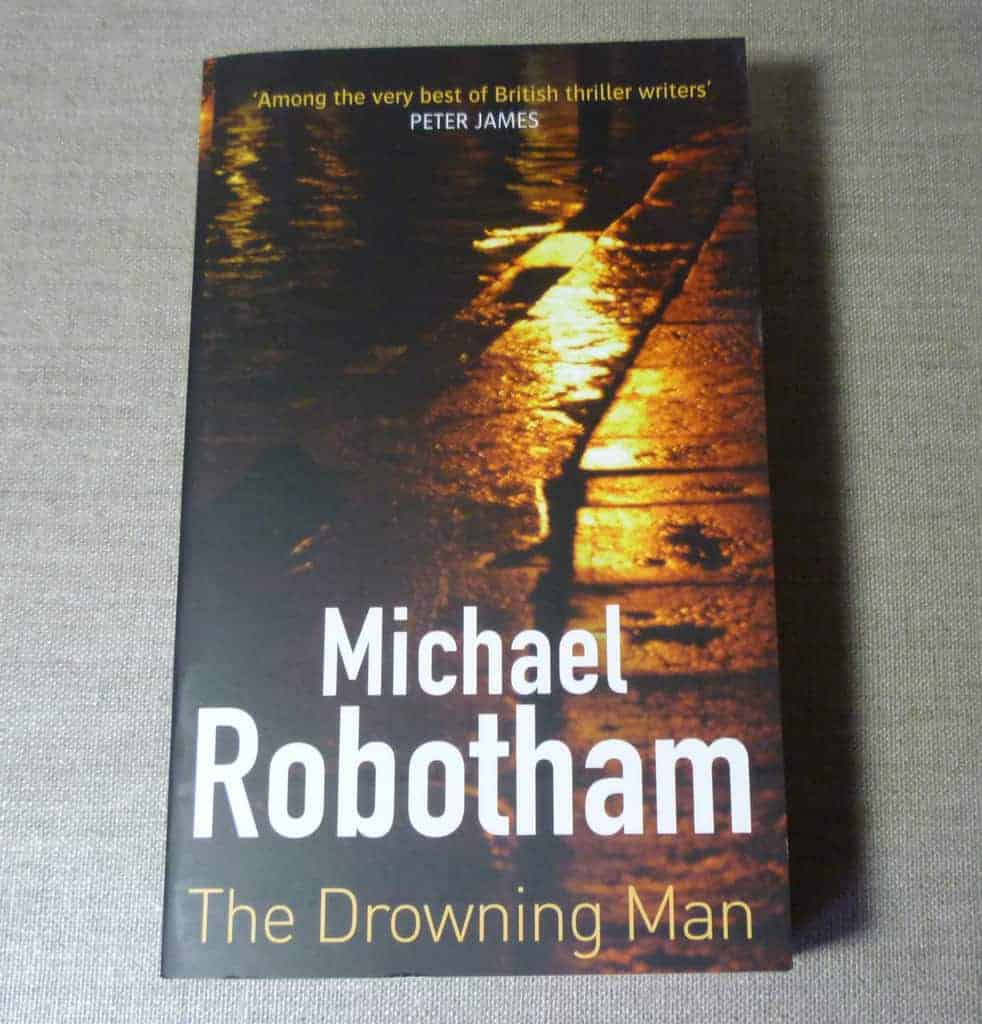 This story begins when DI Ruiz is fished out of the Thames with a gunshot wound and no recollection of how he got there. It then transpires that he was investigating the disappearance of an 8 year old girl, 3 years previously. He was shot while trying to deliver her ransom.
This is the second in the Joe O'Loughlin series. Annoyingly, I read the fourth book first so am trying to fill in the gaps. I didn't enjoy it as much as the other two books in the series. It got quite complicated and there was a lot of action revolving round the sewers of London that was a bit unpleasant.
That said, it had a reasonable plotline with lots of twists and turns and it picks up speed towards the end. I like the two main characters so will certainly pick up the next book in the series. 7/10
The Friend by Dorothy Koomson
A mother has been attacked and left in a coma on the school grounds. Her three closest friends are the main suspects.
Cece Solarin, the main character, has just moved down to Brighton and enrolled in the school. She becomes friends with the three women but soon finds herself involved in the investigation and has them revealing their deepest darkest secrets.
I found this book entertaining and looked forward to picking it up each evening. The characters were interesting and although it jumped backwards and forwards it was easy to follow.
I enjoyed The Ice Cream Girls by Dorothy Koomson too so am adding her to my list of authors to watch. 8/10
If you enjoyed seeing what I read in February 2020, click here to find out What I read in January 2020.
I've read 7/40 books for this year's Goodreads cahllenge so am on target. Now is the fun task of choosing next month's books.